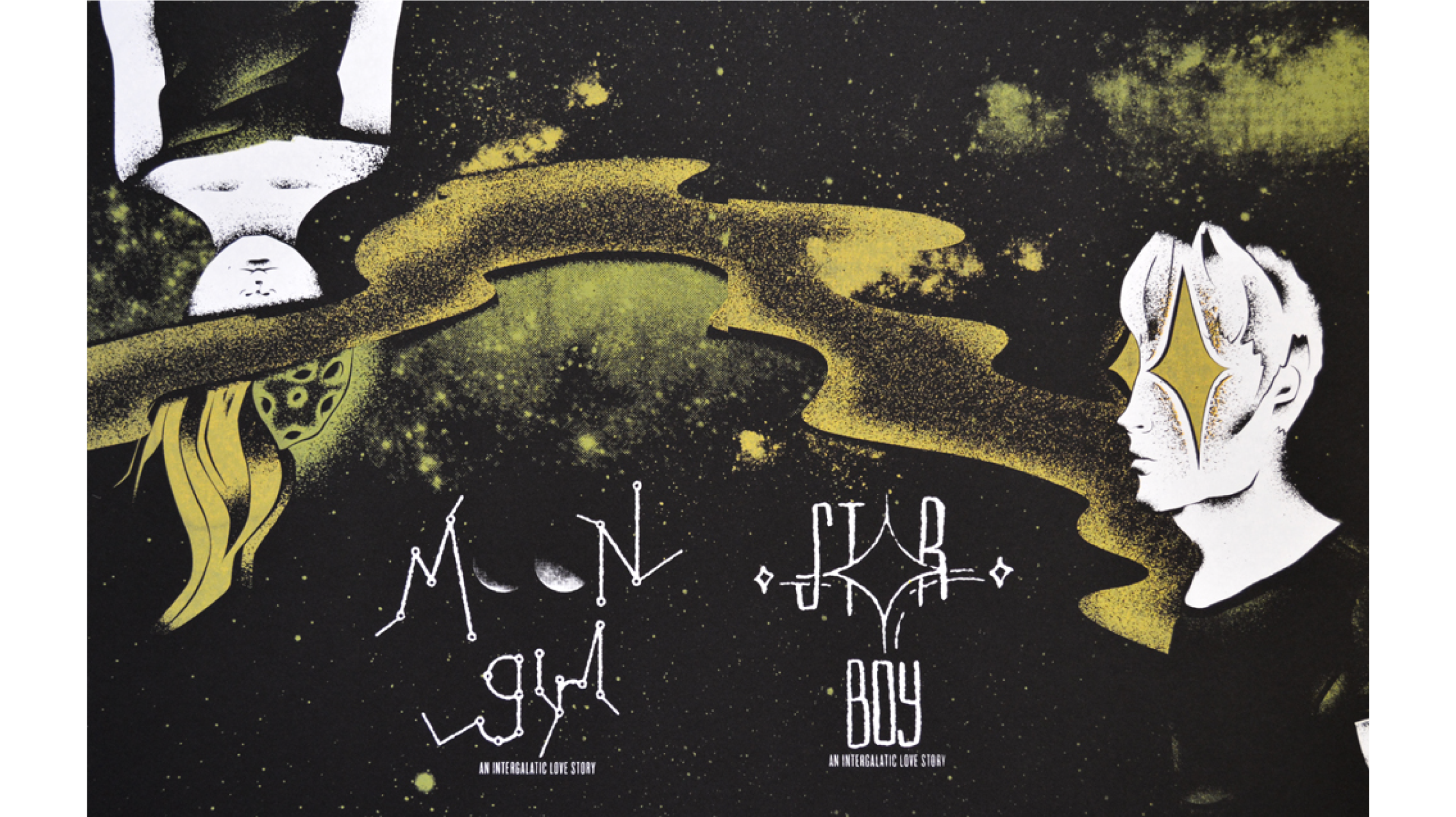 Moon Girl and Star Boy are two screen-printed art prints, that are part of a self-initiated project, that I worked on at Two Arms Inc. Under the guidance of Greg Kletsel, an illustrator who worked in the studio taught me a lot about storyboarding and quickly sketching out a layout before diving into drawing a finished project.
The story behind these prints is that Moon Girl is a girl, who has lost touch with reality and doesn't see things clearly. Star Boy is a boy, who is smitten by her but since they are light-years away from each other, he has to figure out a way to get to her.
You can buy this art print
here.